Inter-operational conveyor
Our company also deals with production of handling device. An example is the inter-operational conveyor for continuous transport of piece objects over shorter distances. The conveyor is designed according to the customer´s demands and serves to transport aluminium brake caliper castings between two workstations.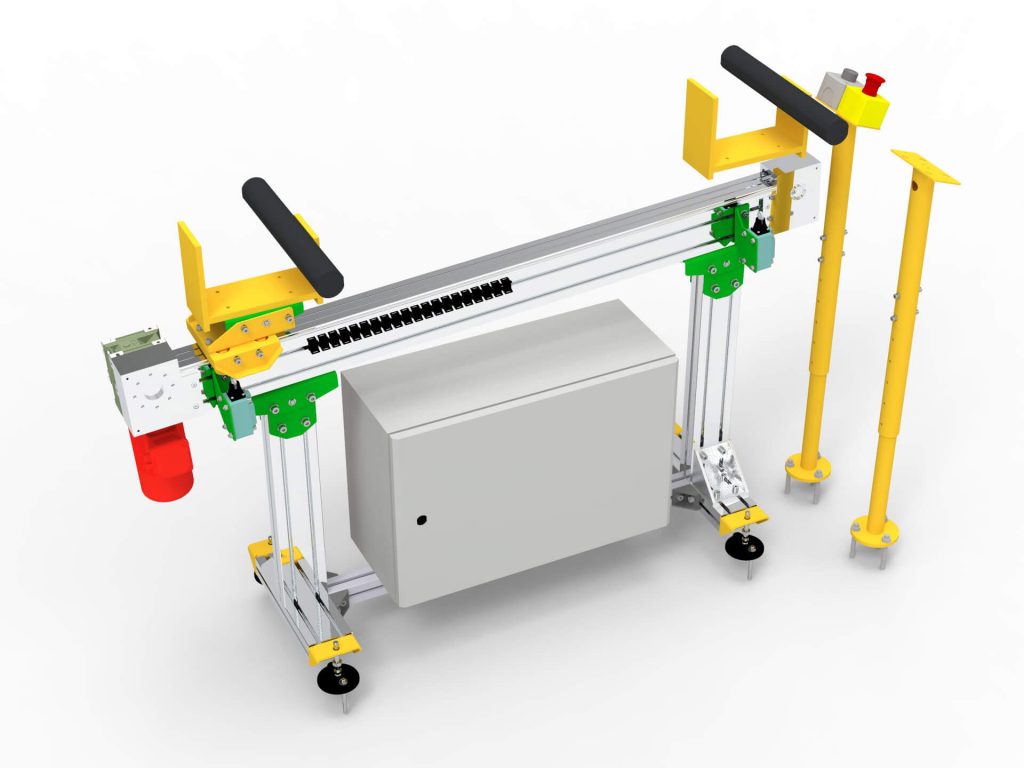 Beginning of the project
16.3.2017
End of the project
3.5.2017
Project type
Conveyor systems
Interesting facts
By introducing our product into the production process, handling times between two workstations have been shortened. As a result, this has brought additional added value in the form of relieving production operators from lifting and handling semi-finished products.