Our vision
To bring a solution – has been and will always be the cornerstone of our company. Good ideas lead us beyond uncharted territory - to the places where we share our experience and knowledge and where we seek new inspiration.
The way we work
Each of our projects has its own unique process of implementation. However, we always follow standard practice which helps us and the customer to participate in the creation of our joint project.
1

Demand

2

Proposal

3

Quotation

4

Design
5

Approval

6

Production

7

Testing

8

Delivery and handover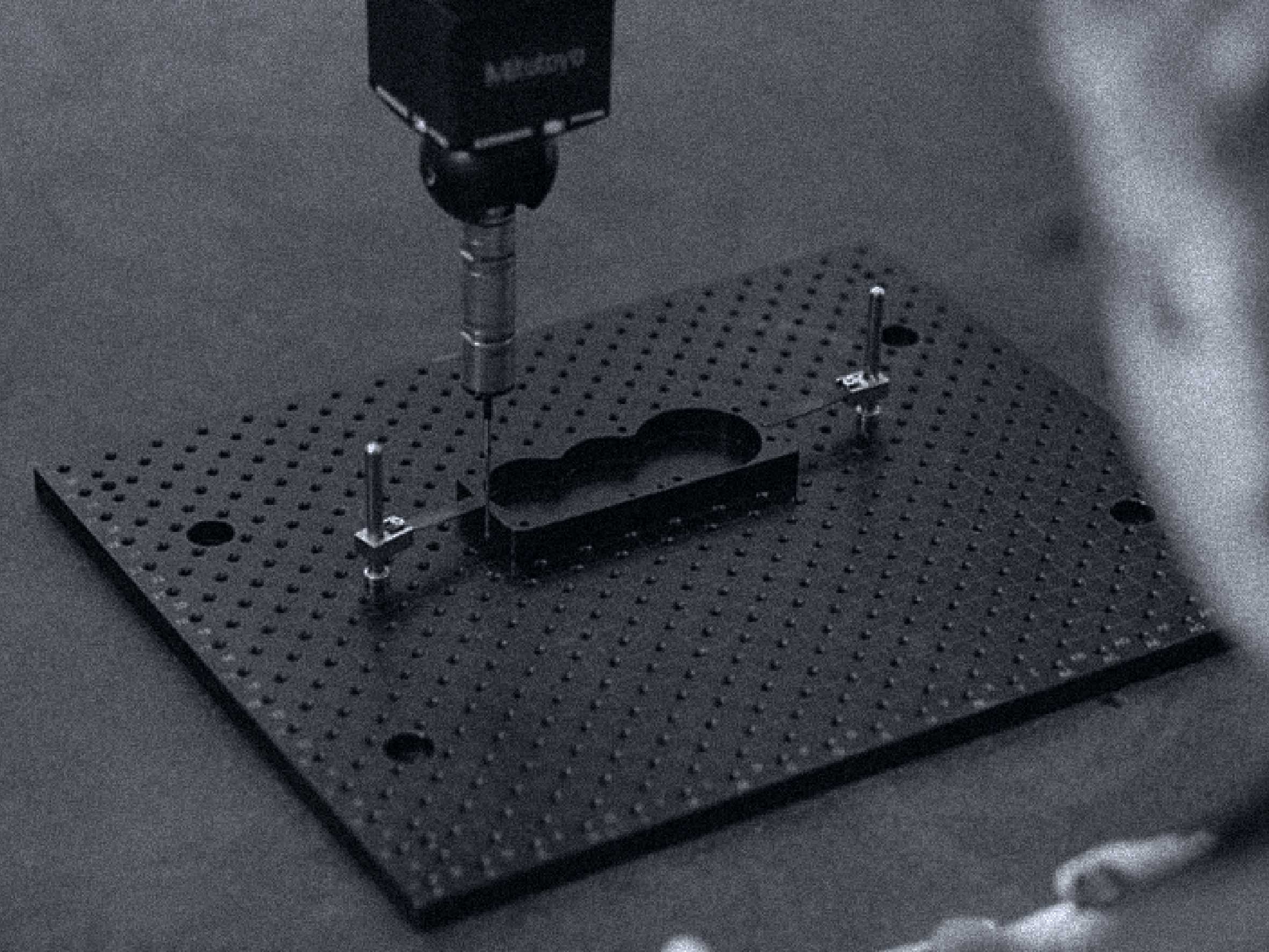 Our history
2009
We started as a company selling local tools - tools used mainly in automotive industry. Since these were really particular tools, they were imported from all over the world.
2010
As the demand was growing, we started to supply with mechanical engineering products. We also started to offer and supply with spare parts based on technical drawing documentation.
2011
This year was a breaking point – we managed to supply our customers with the first devices facilitating and accelerating their assembly processes. These products have been bought by our customers up to the present and it has not been necessary to modify them so far.
2012
The company could not grow and advance without enlargement of materials used in our production processes. As a result, we began to offer products made from polyurethane and expanded polypropylene. This move helped us to overtake the competition focusing solely on engineering production.
2013
We purchased two dry ice blasting machines from a German company called ICS Dry Ice. We designed and produced the first special pallets for the supply of components for engine assembly for our long-time customers. We are very grateful to our customers and suppliers for this period. Together we can grow.
2014
A long-time customer asked us for design and production of pallets used for car engine assembly. It was a new model of the engine. We managed to accomplish the project in a short time. We also supplied our customer with a transmissions transportation lift.
2015
Since the very beginning of the company, we had wanted to achieve something big. Our dream came true in 2015. A customer asked us for fully-automatic 60 meters long conveyor for transportation of engines and transmissions. A couple of new designers joined our ranks.
2016
It was necessary for us to have some electricians and programmers in the team. Starting this year, the entire process of design and production of our devices could be done under one roof.
2017
We were pleased to receive the first orders for design and production of pallets for the leading manufacturer of brakes. We also designed the first component for a robot to manipulate with casts. We successfully managed to handover a project – fully-automatic cell for tightening the front axle. As the first company in the European Union, we used a new balance system designed for manipulators.
2018
We got new experience in designing of simple robotic workstations. We also started a cooperation with a manufacturer of custom-made carbon-fibre composite profiles. We designed a set of carbon-fibre manipulators used for handling with brake calipers. We also moved to new business premises.
2019
Design and production of two robotic workstations had brought us to a crossroads. We took advantage of the experience and since that moment we began to dedicate our work to the area of automation. We handed over manipulators for loading of two types of hybrid car batteries while keeping the assembly line running.
2020
This year was truly exceptional. We bought a hall with a compound and we started to prepare for an extensive reconstruction. Despite the global pandemic situation, we managed to stay in the market as well as to hire new colleagues.
2021
The year 2021 brought us new regular customers. From now on, we are starting to offer our products intensively outside the automotive industry as well.
2022
Due to the size of the company, it is necessary that in 2022 we proceed to change the management of the company. We are implementing system management. In addition, our company is preparing to build a new production hall.
To push boundaries
To be always creative and to find solutions which are effective and innovative – that is the core of our work.
To bring solutions
To find answers to questions which seem to be unable to answer
To create and to innovate
We still seek new innovative solutions which take into consideration the environmental aspect of our production.
To cooperate closely
Direct contact is the cornerstone of our business and the communication with the customer.